About Us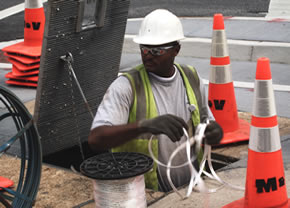 Communications & Aerial Construction
M&V has been a part of the growth in the communications industry from the beginning. As a leader in the support of major communications companies and their aerial construction needs, M&V continues to successfully complete the critical projects which allow them to keep pace, and our reputation for consistently high quality keeps us in demand.
Contact Us For Project Opportunities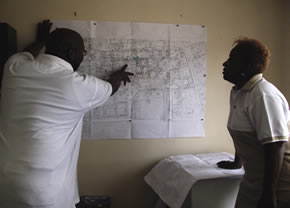 M&V is a Certified Baltimore City & Maryland MBE
What a Minority-Owned Business provides is purchasing opportunities to companies and corporations that would otherwise not be available. An MBE Enterprises is able to successfully assist your company in entering the purchasing world of Corporate Supplier Diversity and Government Procurement.
Safety First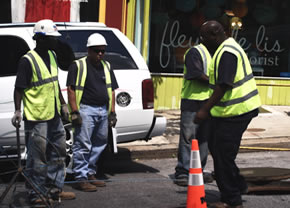 We strive to promote a successful safety program that is committed to protecting the health & safety of all our employees, our customers, the public & the environment. The goal of a safe workplace ultimately protects & preserves the longevity of our company & provides a stable working future for all.
Bidding & Estimating
Our base of knowledge gained by solving so many different challenges over the years gives M&V Contractual Services Inc. the ability to accurately estimate the scope of any job, engineer the most efficient and cost-effective solution and complete the work on time and on budget.
Contact Us For A Free Estimate

Service List
We are a small business that is big on production. We consistently complete our projects ahead of schedule allowing us to be available for future projects.
Engineering Services
Project Cost Analysis
Determining Best Route Scenarios
Estimating Cost of Labor Permits
Easements
Right of Ways
Emergency On Call Staffing
Fiber Optics Installation
Pole Preparation of Fiber Routes
Hanging Strand for Multiple Cables
Lashing Fiber
Overlashing Fiber
Construction for all Terrains
Machine Trenching
Hand Trenching
Street Cuts
Rock-saw Cutting
Application of Black Top
Installation of Down-guys and
Anchoring Devices as needed
Aerial Construction
Pole Preparation
Hanging Strand (all size cable)
Lashing/Over-lashing/Delashing
Installation of Down-guys and
Anchoring Devices as needed