M&V Contractual Services, Inc.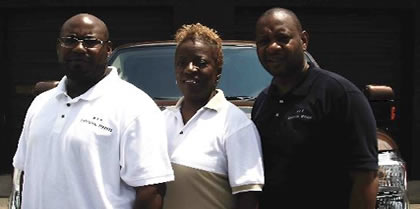 At M&V Contractual Services, we actively seek opportunities to grow at a steady pace; thereby affording financial growth. With an excellent work ethic, our company has passed the test of time with 17 years of combined experience in the industry.
As a Maryland certified MBE and MDOT certified company, we have developed a strong presence in the surrounding area. Although our offices are located in Baltimore, MD we understand the need to travel and will do so for the right opportunity.
The key to our success has been in the quality of our employees, and keeping them safe is a priority. Our progressive safety program includes weekly classes on the correct handling of tools, operating heavy equipment, identifying potential hazards, etc.
read more

Underground Utility Services
Underground Utility Construction
Pre-wire Multi-Dwelling Units
Post Wire Multi-Dwelling Units
Sidewalk Removal and Replacement
Utility Splicing
Fiber Optics Installation
Engineering Services
Aerial Construction
Machine Trenching
Work Record Administration
Pipeline Construction
Manhole Surveying
Surveys can provide a complete, new record of a particular drainage system where records are poor or non-existent, to be used on critical sewers to help address specific problems, or used to infill gaps in existing data. The information can then be used as necessary in detailed modeling or re-modeling of the system.
Trenchless, No-Dig Construction
Each year more trenchless sewer, water, gas and electric rehabilitation and replacement projects are successfully completed with trenchless equipment. Contact M&V Contractual Inc. today to lean more.
more